A Durable & Beautiful Tribute To Honor Your Loved One
Bronze markers have a classic look and a warm and inviting color that can complement any cemetery setting.
You can choose to have the marker engraved with a variety of fonts and designs to create a beautiful and elegant tribute for your loved one.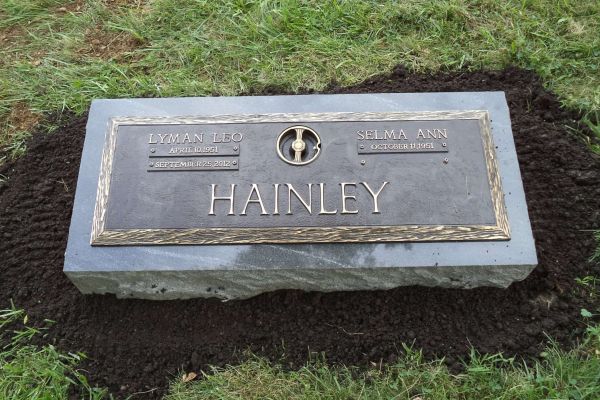 The Beauty of Bronze and Granite
Bronze cemetery markers are designed with beautiful, long-lasting materials that complement one another to create a visually striking memorial. A bronze grave marker features a polished and engraved bronze faceplate mounted on timeless granite marker that will last for generations.
Create a Lasting Tribute
When a loved one passes, we know how important it is to honor their memory. A personalized bronze grave marker is a fitting way to celebrate their life for years to come. Our caring, compassionate staff can guide you through the selection, design, and installation of a monument that best honors your loved one.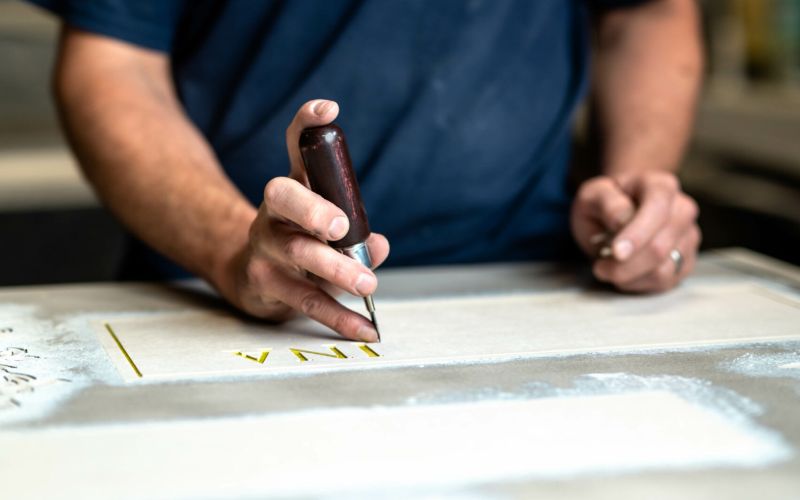 "Your caring, supportive attitude was so much appreciated"
"Kimberly, It was such a blessing to work with you to select an appropriate stone for my wife. Your caring, supportive attitude was so much appreciated during this difficult time."
– Kenneth Z. (Google review)
Bronze Marker Gallery
Bronze is a strong and durable material that can withstand the elements and the test of time. It can resist corrosion, rust, and other forms of degradation, ensuring that the marker will remain legible and intact for many years to come.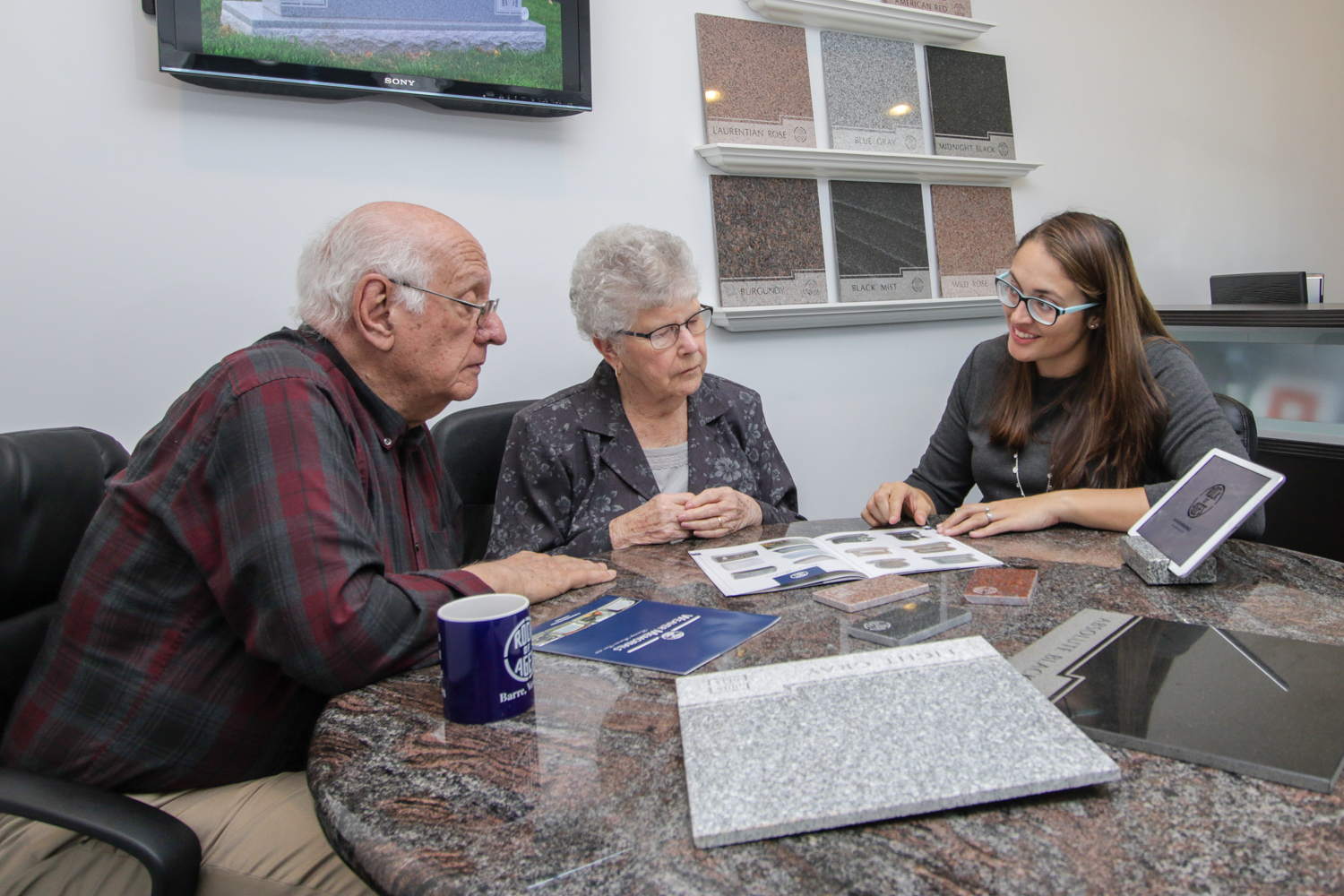 Designing Bronze Cemetery Markers
Bronze is a material that has been used in grave markers for centuries. The classic, dignified look of bronze communicates strength, endurance, and lasting memory, making it a popular choice for remembering a loved one.
Choose from our many design elements, including:
Inscriptions: Like our granite grave markers, bronze can be engraved with text, such as the name of your loved ones, dates, and personalized messages.
Artwork: The unique properties of bronze allow for relief sculptures, portraits, symbols, and scenes to capture the life and personality of the one you are remembering.
Borders: Decorative borders can be added to the bronze faceplate to frame inscriptions and artwork and enhance the overall design.
Decorative elements: Bronze faceplates can include scrolls, floral patterns, and other intricate designs that contribute to the aesthetic.
Patina: Patina is the coating that forms on bronze after long-term exposure to the elements. Many consider it aesthetically pleasing and a sign of history and endurance.
10 Memorial Showrooms in Pennsylvania
We have 10 locations throughout Central & Southeastern Pennsylvania. To find a showroom location near you and see our selection of slant monuments, please visit our Locations page, and then contact us to schedule a consultation.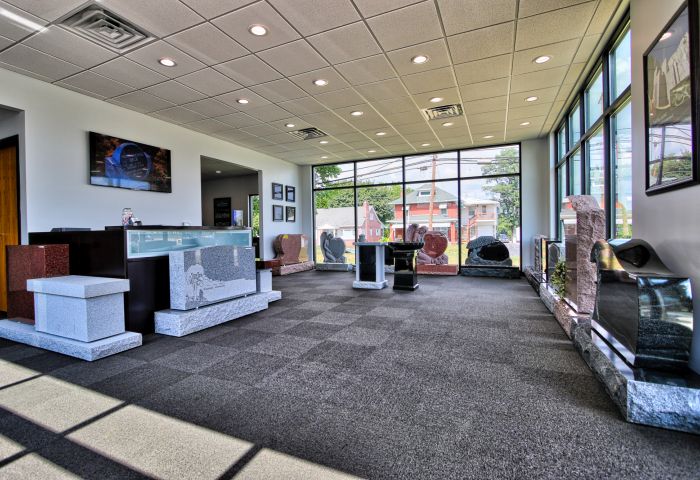 Frequently Asked Questions
Do I need to visit a showroom for a consultation? How long does it take for a monument to be delivered?
Get answers to these questions and more on our FAQ page.
Contact Us To Get Started
Since 1839, Weaver Memorials has helped families celebrate and remember their loved ones with thoughtful, handcrafted granite memorials. Whether you're pre-planning or remembering someone you've lost, we're here to offer support and guidance in creating a beautiful and lasting tribute. Call us at 800-269-3042 or request an appointment online.