Create a Fitting Tribute for Your Loved One
Great care and attention to detail is at the forefront of everything we do. Our process begins with Discovery where we learn about your loved one, your design preferences, and your budget.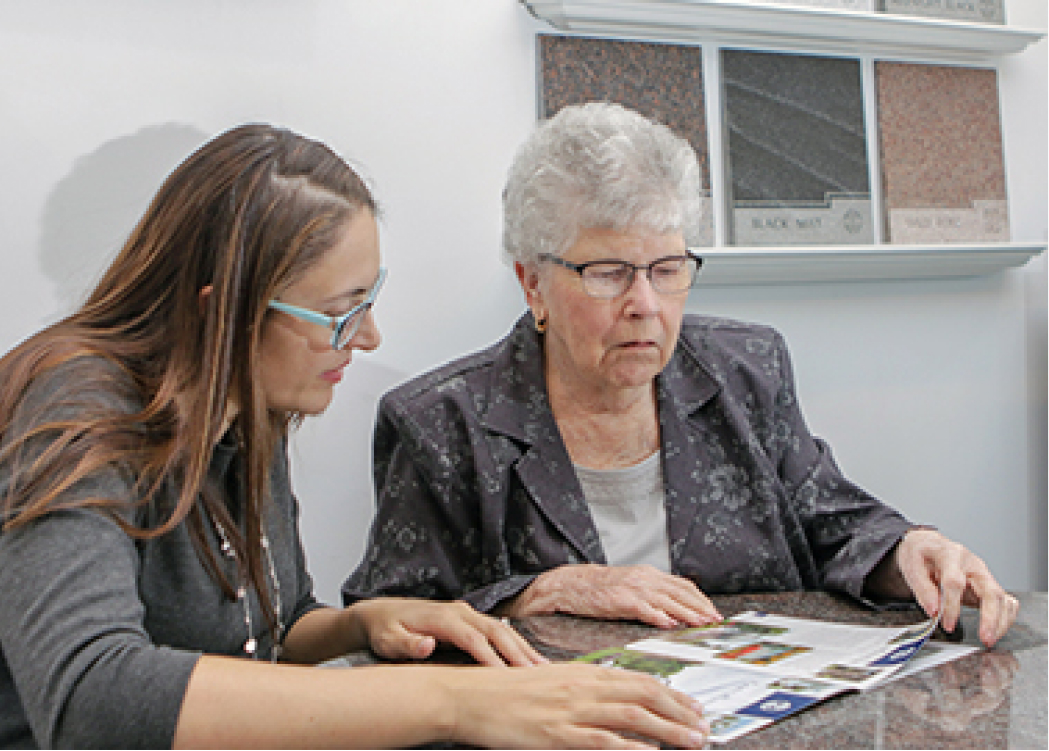 Discovery
Your initial consultation can be done in person at a showroom near you, through an in-home consultation using our concierge service, over the phone, or via email. Your personal Memorial Counselor will guide you through the many options and styles available, so you may choose a fitting tribute for your loved one.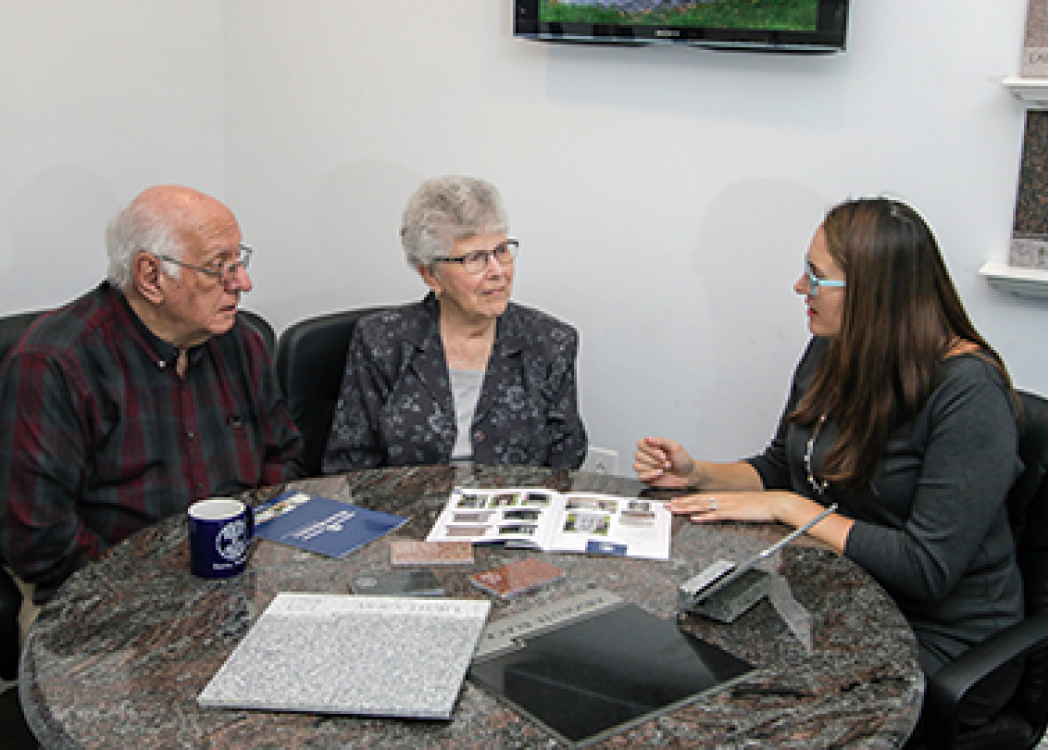 Design & Review
No two memorials are alike. That's why we create a realistic, detailed design mockup that reflects your exact wishes. Once you've decided on a design for your memorial, your Memorial Consultant will place the order, and our designer will create a design mock-up for you to review before engraving begins.
"Nice clean and inviting office made us feel comfortable and relaxed. The entire purchasing experience was courteous, professional and well presented."
Susan Gierschick
"Kimberly was helpful, courteous and most importantly kept me informed. In a time that was very stressful for me personally, she was always sensitive about my situation and made the process as easy as possible. Her professionalism was much appreciated!"
Shelley Donnell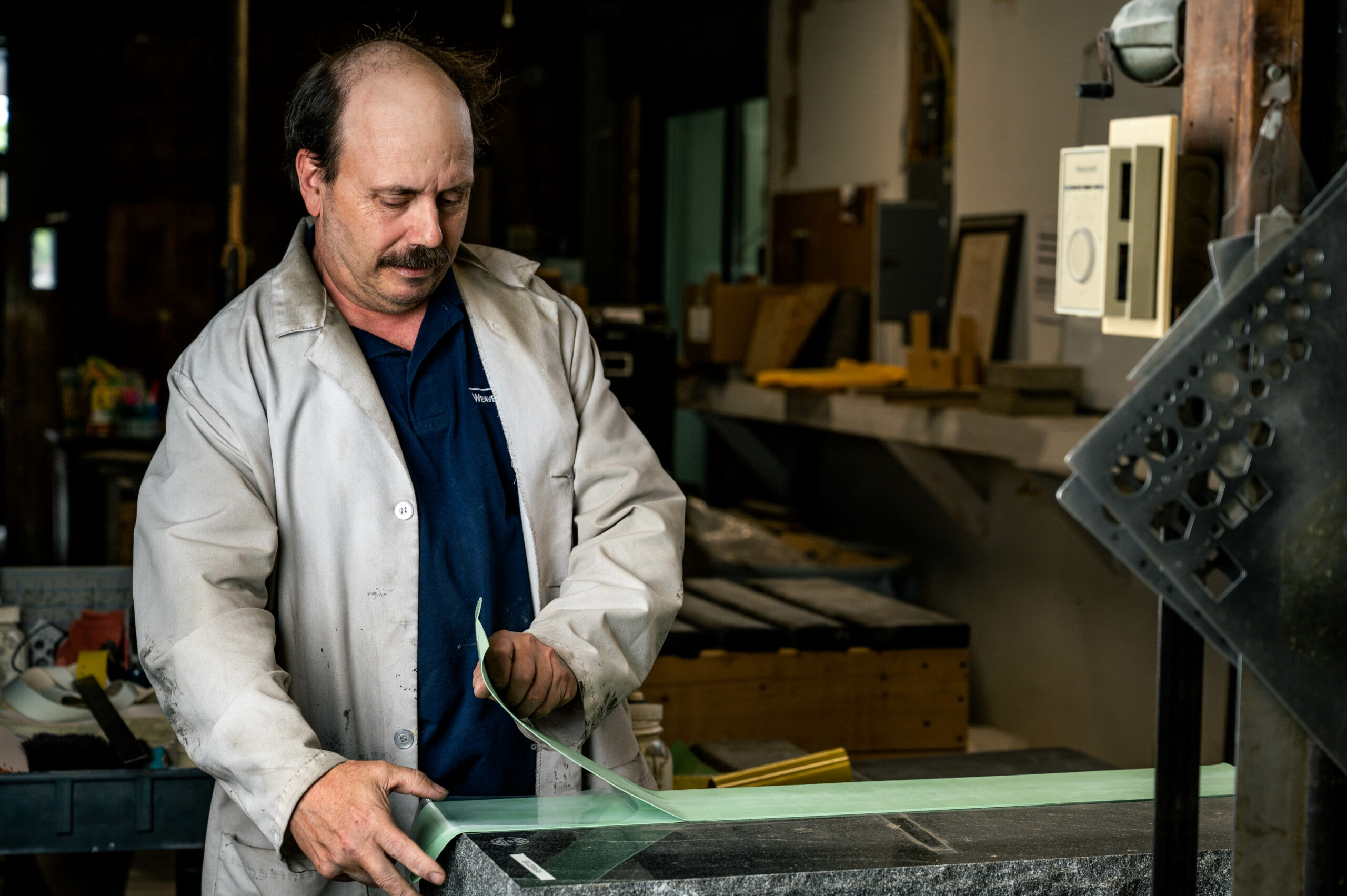 From Quarry to our Plant
Your made-to-order monument is quarried out of the ground, cut, polished, and shipped to our craftsman center in New Holland, PA.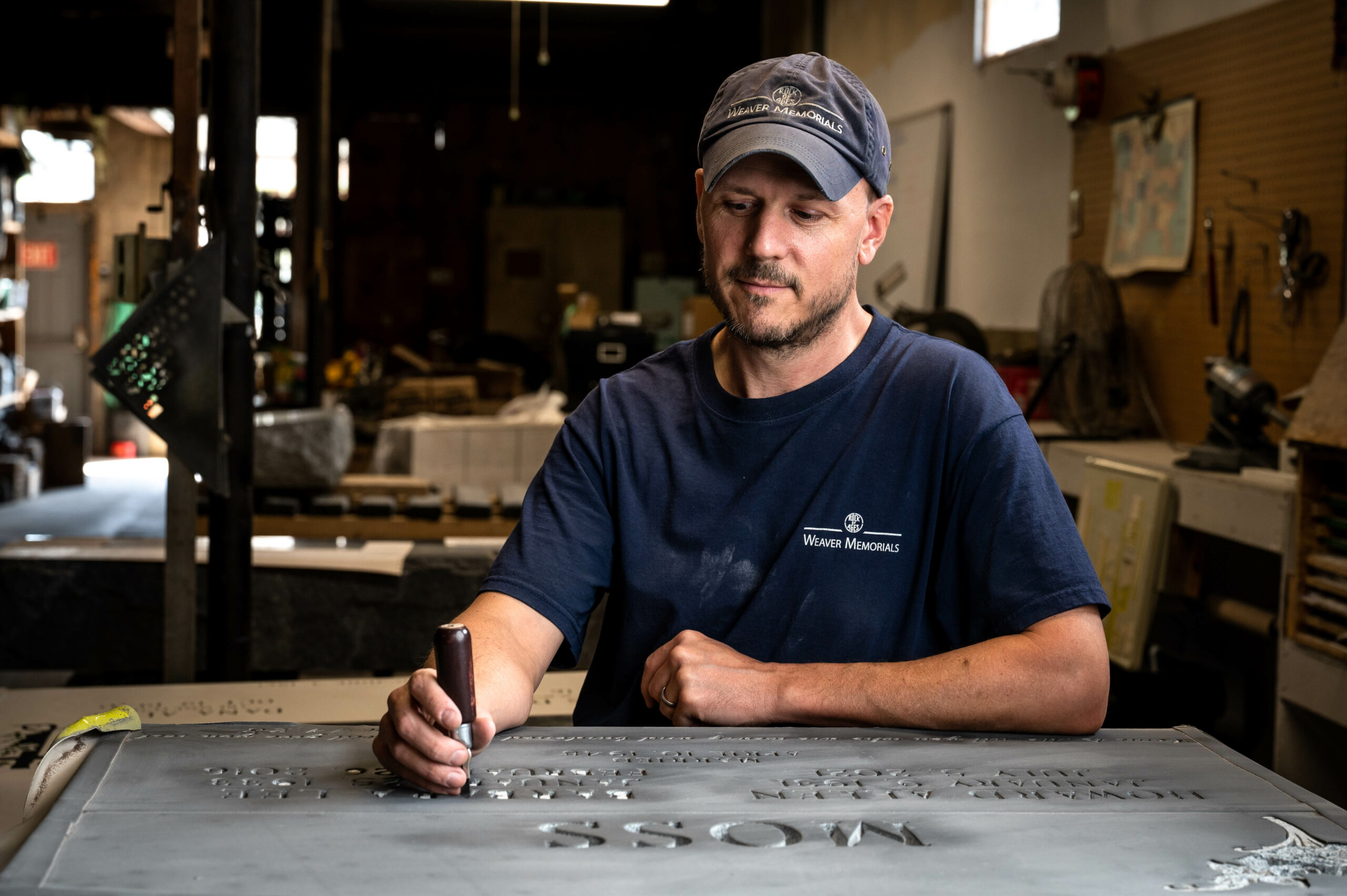 Engraving
Once the design is finalized, a skilled in-house stone artisan will lay out and engrave your design onto the stone you chose. Engravings are all done at our New Holland location by our own stone artisans.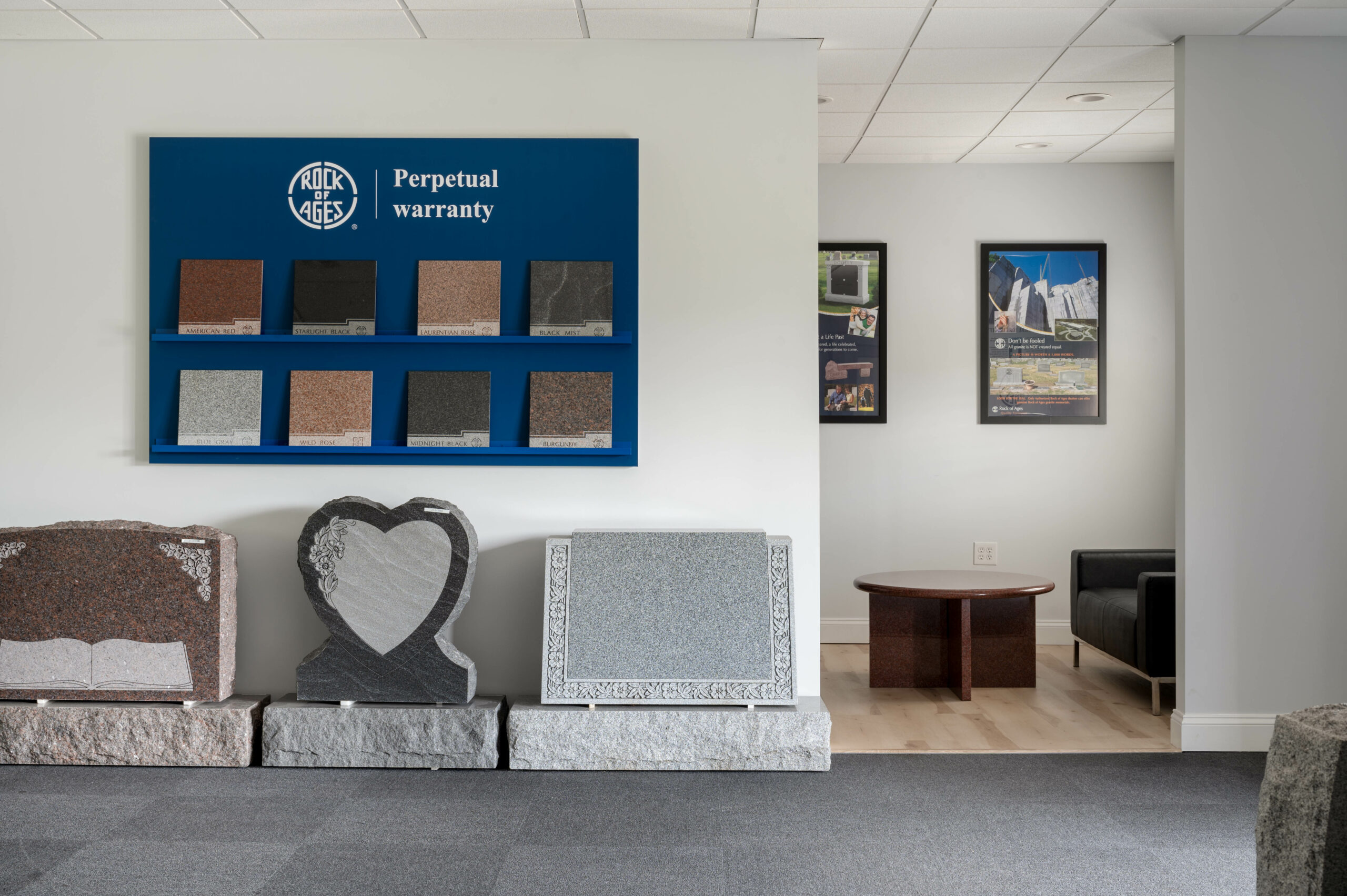 Administrative Coordination
Our team will work on your behalf with the cemetery to navigate proper placement, name positions, and review cemetery regulations.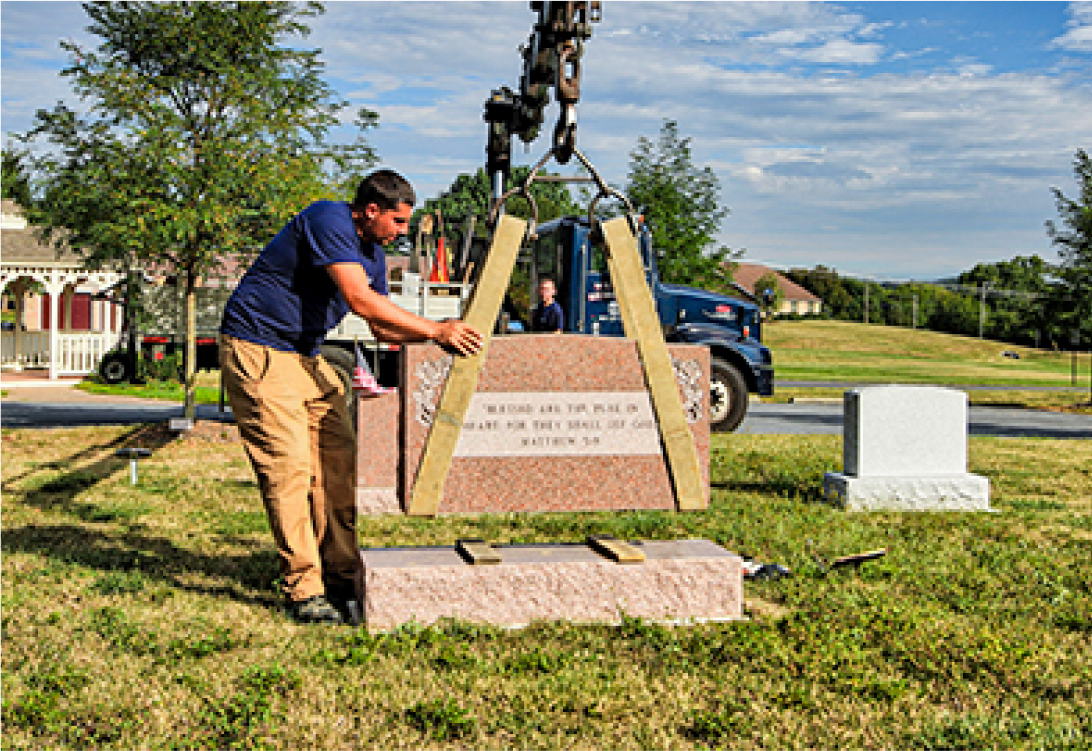 Installation
When the memorial engraving is competed, we will schedule delivery and install your monument.
Find a Weaver Memorials Counselor in Your Area
Our team of counselors are professional, knowledgeable, and familiar with your local cemetery regulations. Patient and sensitive, we take the time to help you choose a monument that's right for you and your family.
To find a location or contact one of our stores, please visit our locations page by clicking the link below.