Create a Unique Flat Marker To Remember Your Loved One
A grave marker is a smaller monument that sits flush with the ground. Granite grave markers are durable, long-lasting, and available in a variety of sizes and styles.
Granite grave markers come in single and double, also called "companion," styles.
Our memorial counselors can help you select and design a granite grave marker that will honor the memory of your loved one.
Unique Flat Grave Markers
Granite grave markers, also called flat grave markers or flush markers, are a beautiful and practical option for remembering a loved one. Some cemeteries also prefer flush markers, so it's important to check the cemetery's rules and regulations before making your choice.
Our memorial counselors will help you determine these requirements before selecting your memorial and will guide you through every step of the design and installation process.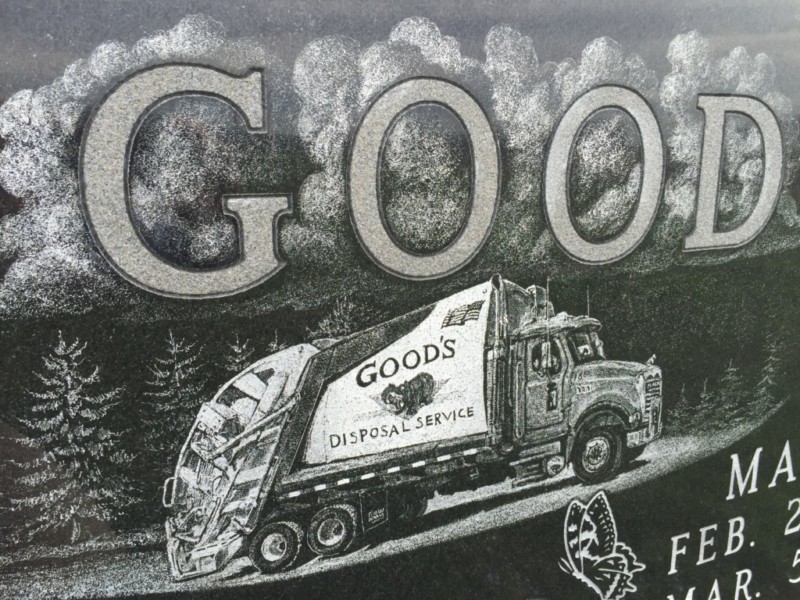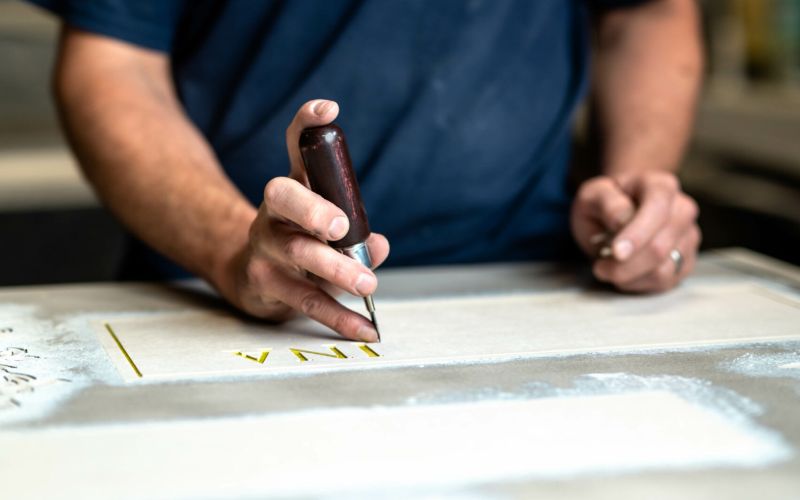 Create a Lasting Tribute
When a loved one passes, we know how important it is to honor their memory. A personalized grave marker is a fitting way to celebrate their life for years to come. Our caring, compassionate staff can guide you through the selection, design, and installation of a granite monument that best honors your loved one.

"It looks great!"
"Representative at Weaver's in New Holland was very helpful and helped us pick out the type of memorial we wanted and the design on it. Later the design was sent to us to approve and recently we were left know that the memorial was placed on our cemetery plot. It looks great!"
–  Richard S. (Google review)
Why Some Cemeteries Favor Flat Grave Markers
For many cemeteries, flat granite grave markers are smaller memorials that can help make the most of limited ground space, especially within family plots.
Other reasons a cemetery may require a flush-style marker are:
Preserving the tranquility of the natural landscape: Grave markers that are flush with the ground allow cemetery visitors to enjoy a clear view of the natural features of the area like trees, shrubs, and flowers.
Easier maintenance of the grounds: When cutting the grass or trimming trees and shrubs, groundskeepers can move swiftly and easily over the grave markers instead of having to move or trim around each one.
Uniform appearance: Some cemeteries prefer granite grave markers for their ability to create an orderly, uniform appearance, especially across wide expanses of land.
All of these simplify cemetery upkeep and provide you and your family with a peaceful and well-maintained place to visit.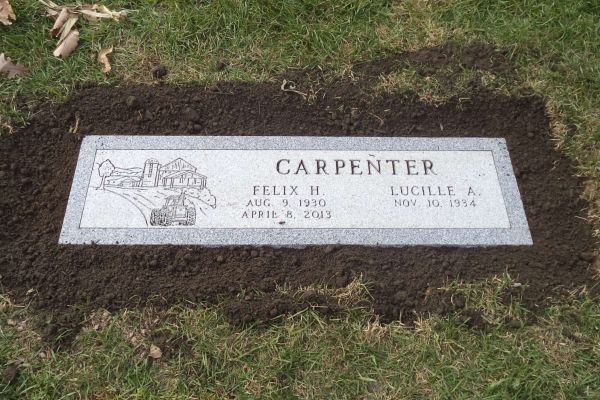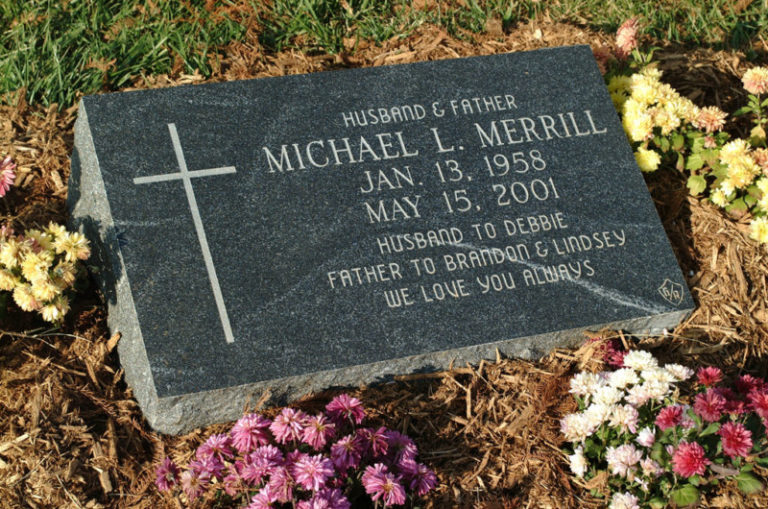 An Affordable Option
The modest size and simple style of our granite grave markers make them a practical, affordable solution for individuals or families on a budget. Our flat grave markers receive the same high-quality granite and crisp, clean engraving that we include with all of our memorials.
Monument Care Services
Our services extend beyond the installation of your memorial and include on-site engraving for companion markers, cleaning and restoration work, and repairs to damaged or vandalized markers.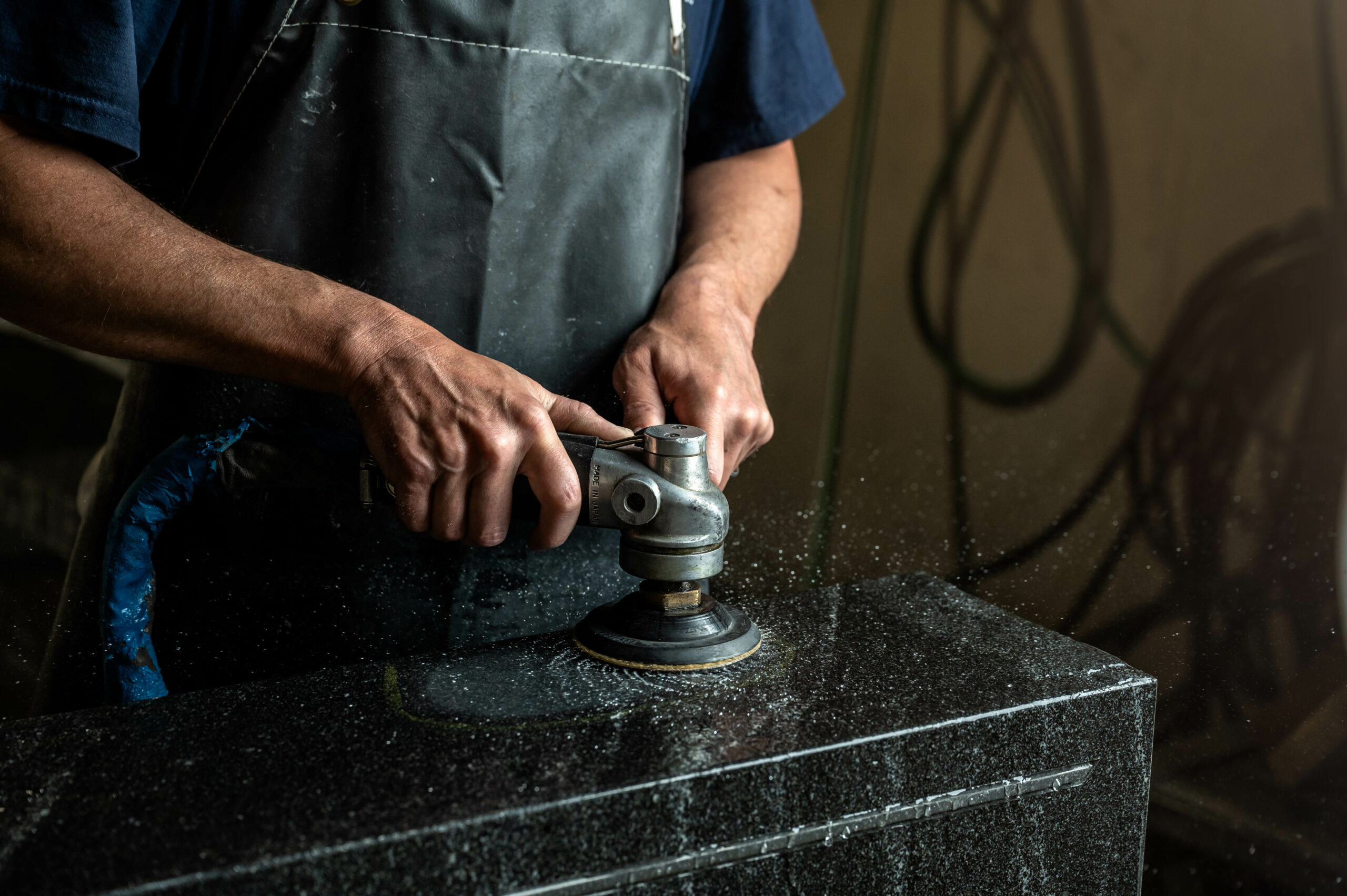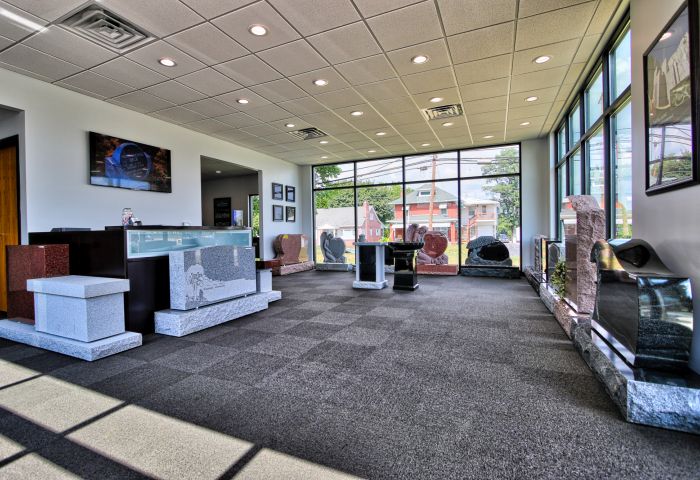 10 Memorial Showrooms in Pennsylvania
We have 10 locations throughout Central & Southeastern Pennsylvania. To find a showroom location near you and see our selection of slant monuments, please visit our Locations page, and then contact us to schedule a consultation.
Contact Us To Get Started
Since 1839, Weaver Memorials has helped families celebrate and remember their loved ones with thoughtful, handcrafted granite memorials. Whether you're pre-planning or remembering someone you've lost, we're here to offer support and guidance in creating a beautiful and lasting tribute. Call us at 800-269-3042 or request an appointment online.