Honor a Loved One With a Granite Slant Memorial
Whether you have a vision in mind or are just getting started, our caring, professional staff will take the time to help you create a unique slant marker that honors your loved one.
Granite Slant Monuments
We understand how important it is to honor the memory of your loved one, and personalized slant monuments offer a variety of ways to help you celebrate their life for years to come. Our caring, compassionate memorial counselor will guide you through selection, design, and installation, so you can create a monument that you and your family will treasure for generations to come.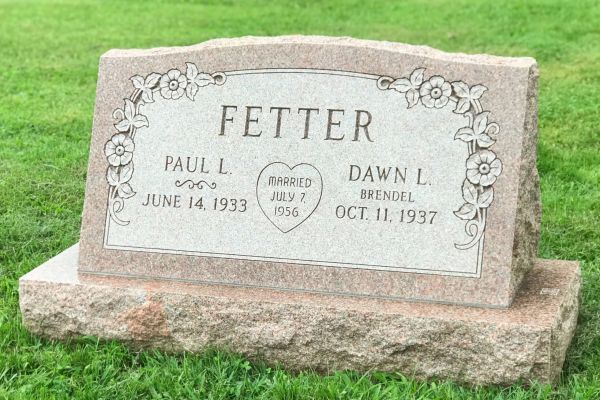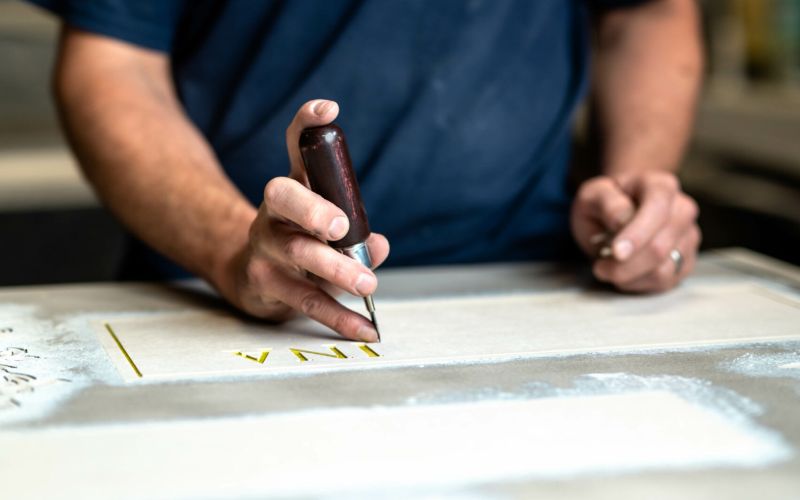 Create a Lasting Tribute
When a loved one passes, we know how important it is to honor their memory. A personalized headstone monument is a fitting way to celebrate their life for years to come. Our caring, compassionate staff can guide you through the selection, design, and installation of a granite monument that best honors your loved one.

"Thank you for your excellent service."
"It was wonderful to enter Weavers Memorial with friendly smiling faces greeting you at the door. Picking out a loved ones forever stone in itself an emotional feeling, but thanks to Madelyn a sales rep made that task easier. Thank you for your excellent service."
– Carol Linderman (Google review)
The Benefits of Slant Headstones
Slant headstones, also called slant grave markers or slant monuments, provide many benefits to consider before deciding on the type of memorial you want to remember your loved one.
Aesthetics: Slant headstones are available in a variety of sizes, shapes, and customization options that allow you to reflect your loved one's life and personality.
Readability: The slanted face of the monument makes it easy to read up close and easy to find from a distance.
Space: Because slant grave markers are smaller memorials, they take up less space than flat headstones or other memorial styles. Size may be an important consideration for cemeteries with limited space or where multiple family burials are close together.
Low Maintenance: The slanted face of the monument easily sheds rainwater and snow, helping to keep the surface clean and free of debris.
Stability: Slant headstones are low to the ground, so they are more stable and much less likely to tip over or shift over time.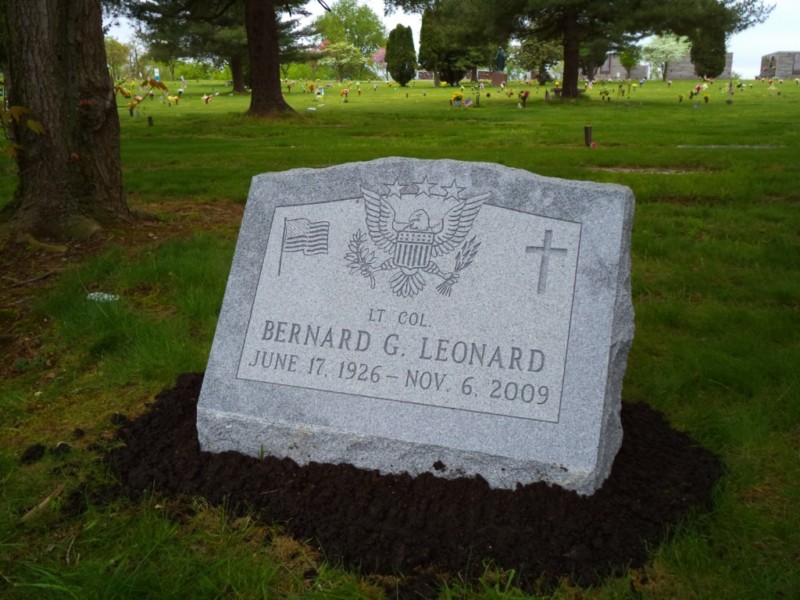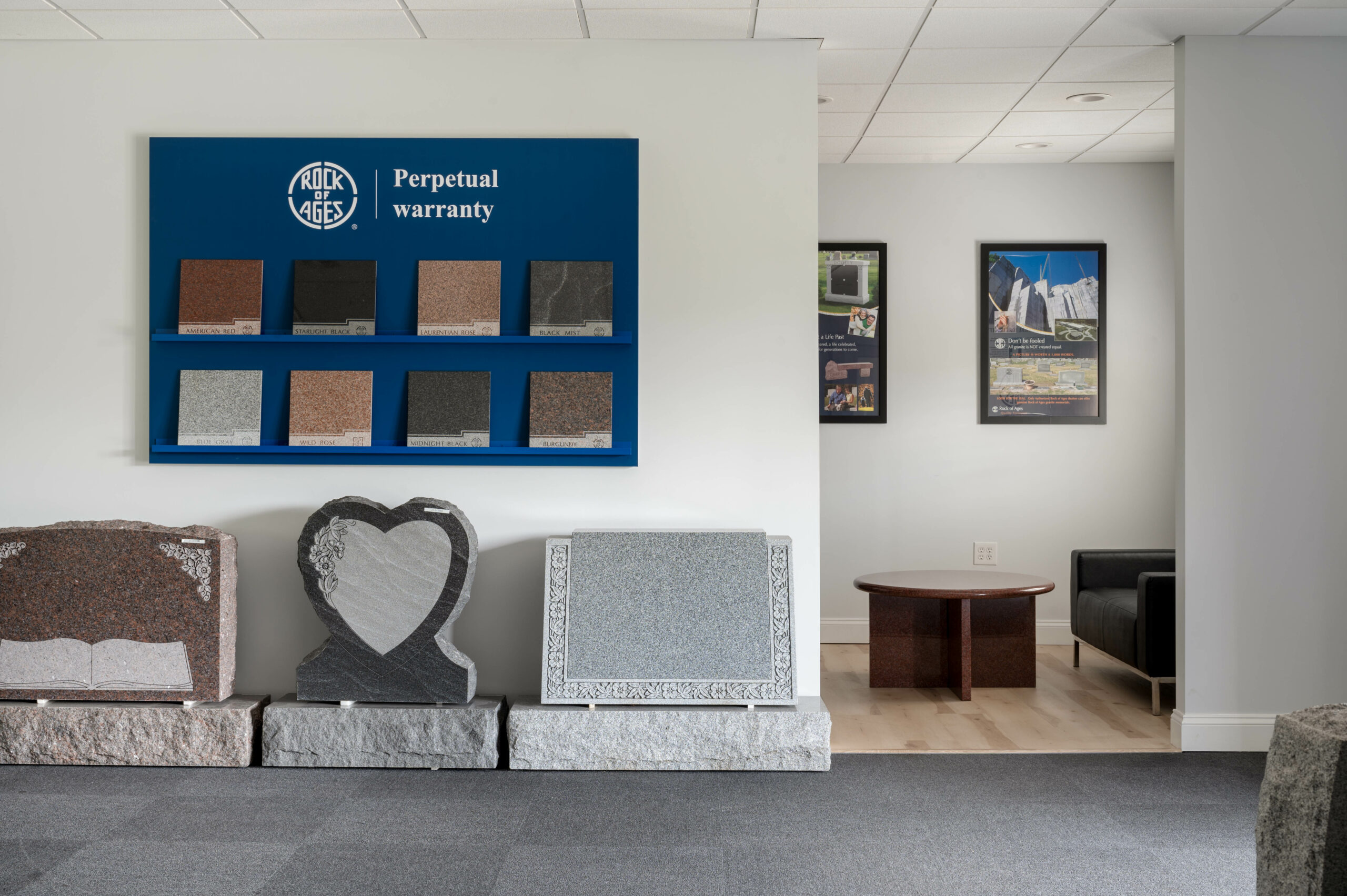 Customization Options
Our granite slant monuments employ a standard upright design that can be combined with a flat ledger or alone with or without a base. You can also customize your loved one's monument with a variety of designs, colors, and inscriptions to create a unique tribute.
Slant Headstone Gallery
Slant headstones and monuments are a type of standard upright design that are attractive and stable. Slant monuments can be combined with flat ledgers or used alone with or without a base.
How We Work
If this is your first time purchasing a monument, you may be feeling a bit overwhelmed. One of our kind, compassionate counselors will get you started with consultation and discovery at our showroom, or we can meet in your home with our convenient concierge service. We can also talk over the phone or work out the details via email based on your needs.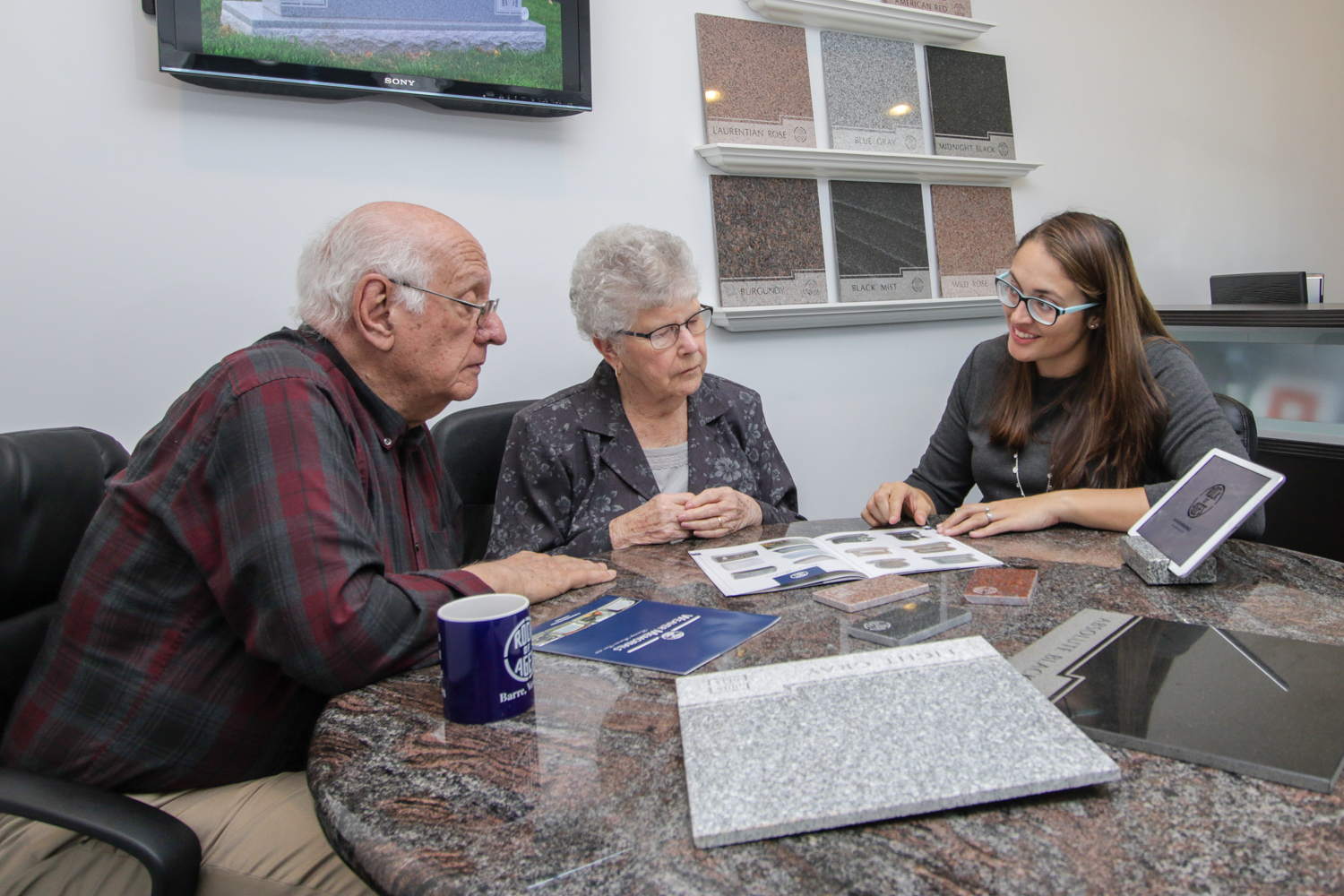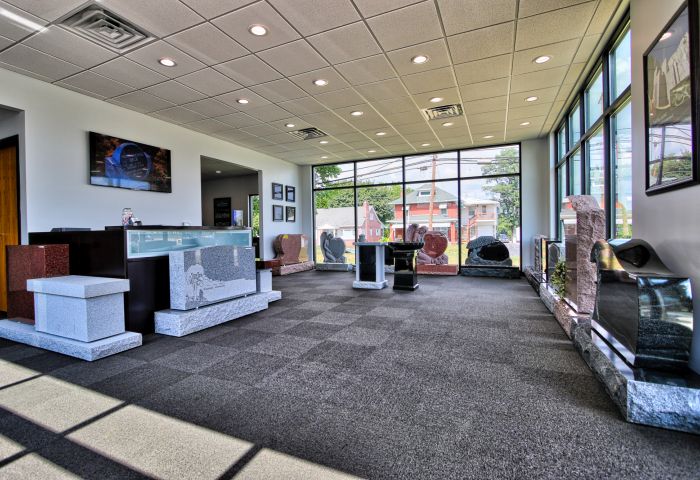 10 Memorial Showrooms in Pennsylvania
We have 10 locations throughout Central & Southeastern Pennsylvania. To find a showroom location near you and see our selection of slant monuments, please visit our Locations page, and then contact us to schedule a consultation.
Contact Us To Get Started
Since 1839, Weaver Memorials has helped families celebrate and remember their loved ones with thoughtful, handcrafted granite memorials. Whether you're pre-planning or remembering someone you've lost, we're here to offer support and guidance in creating a beautiful and lasting tribute. Call us at 800-269-3042 or request an appointment online.