Featured Project: Ridgeview Curch
Gordonville, PA
We recently designed and installed this granite columbarium for Ridgeview Mennonite Church in Gordonville, Lancaster County. The overall monument structure features blue-gray granite from Barre, VT, and each of the 48 internment vaults is crafted from Starlight Black granite.
Benefits of a Columbarium
The rise of non-traditional burial options – along with the ever-increasing demand for space – has led cemeteries to add a distinguished, permanent final resting place for created remains.
This type of memorial allows you to grow vertically, using previously unused above-ground space for burials. It can be installed indoors or outdoors, giving you even more flexibility in placement and layout.
A columbarium will lead to reduced costs for maintenance and watering, while also taking up less room. The cremation niches in a columbarium allow you to offer an attractive and affordable burial option in your facility.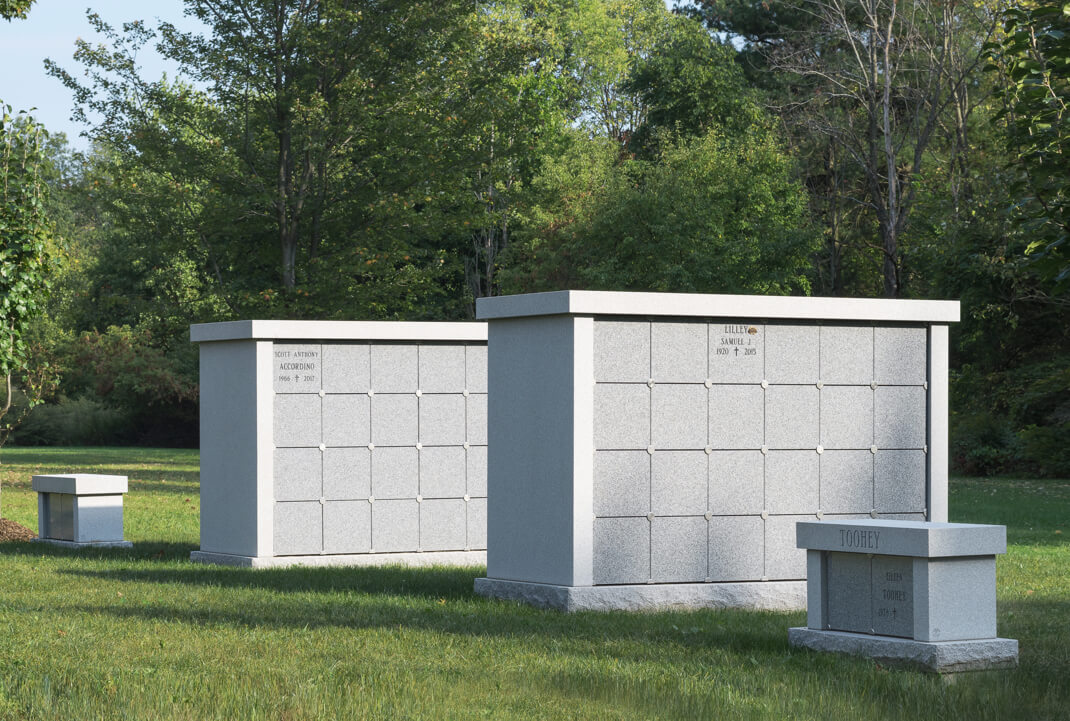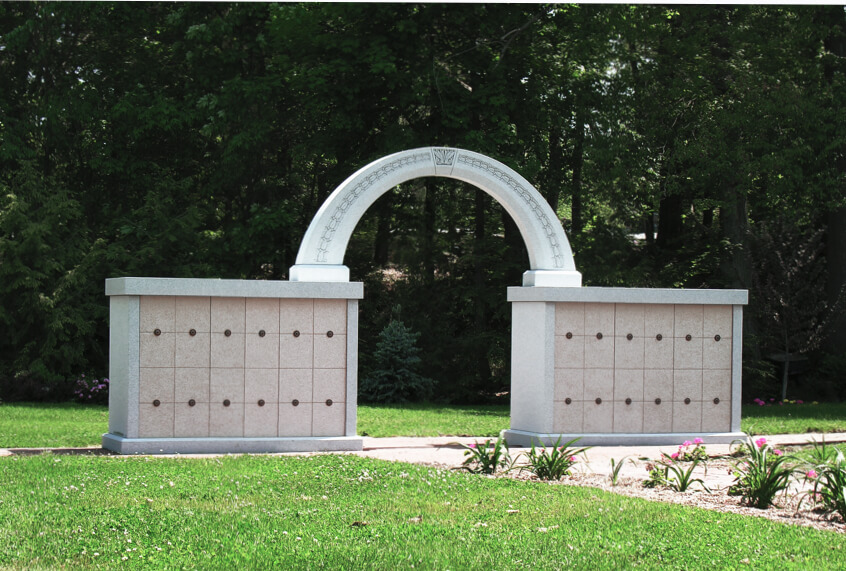 Additional Uses for Columbaria
In addition to cemeteries, a columbarium is a good choice for other locations, including churches, retirement communities, colleges & universities, and other public places. They can be incorporated into larger monuments – including mausoleums and civic memorials – creating a peaceful place for reflection and remembrance.
Customizing a Columbarium
A columbarium can be completely customized to meet your desired style, dimensions, and needs. You can choose the granite color, decorative elements, and layout to create a truly unique columbarium. All of our columbaria are handcrafted by our skilled artisans and backed by the Rock of Ages perpetual warranty.
Additional customization options are available for the individual cremation niches. In addition to name and dates, you can allow for custom inscriptions – including verses, song lyrics, or epitaph. This gives the family the ability to create a personalized, permanent tribute to their loved one.