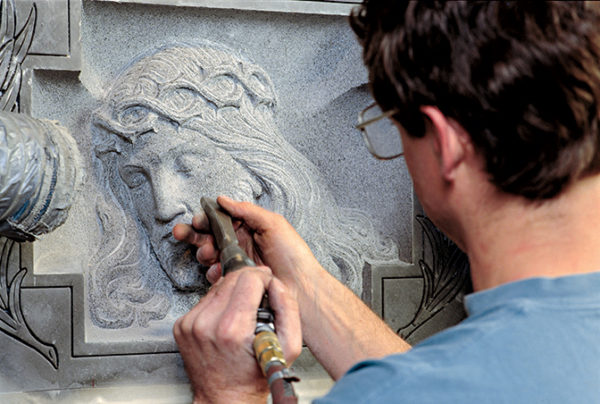 Weaver Memorials has been a Rock of Ages® authorized dealer since 1956.
For over 100 years, Rock of Ages® has designed and crafted granite memorials for millions of families, so we recognize the importance of preserving memories of loved ones for the generations that follow. We stand behind our granite memorials to ensure the craftsmanship and service that make Rock of Ages® memorials truly special.
We hand-select only the finest granite blocks from our own quarries, and supervise the design and crafting of your memorial from the time it leaves the granite quarry through to its installation at your chosen location. Our memorials are made to last forever, and we deliver the strongest written warranty possible, guaranteeing your memorial in perpetuity. With a Rock of Ages® memorial, memories truly are forever.